Articles
Scott Weiland Surprises fans with a New Band
Scott Weiland is a surprise package for his fans as they are never sure what he is going to do next. In 1998, his gig was cancelled at the last moment because of a drug scandal and in 2008, the show started much later than the scheduled start time. This is the reason why fans were not sure what was going to happen when he came on stage at Emporium in New York last night.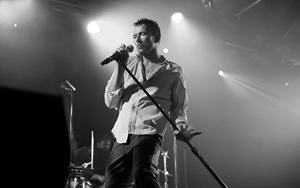 This latest endeavor by Weiland lays stress on the classic releases by Stone Temple Pilot. This is what DeLeo Dean of STP promised Rolling Stone in 2012. The latest STP tour contained their classic hits and it was revealed to the public that the band has severed the ties with Weiland. Weiland came on stage wearing glasses and gloves without fingers. He had a scarf around his neck and a cigarette, lit and dangling dangerously. He labeled the band as Weiland and Wildabouts which is a 5 man band with Doug Grean alternating between keyboard and telecast.
Tunes of STP were performed on stage, and while there were the hits, there were also songs that were not very popular. It soon transpired that Weiland was not enjoying the task of speaking to the audiences. Yes, he was talking after every song but he looked more like an uneasy high school student in front of a public. It was hard to understand the point he was trying to make at many points during the entire performance.